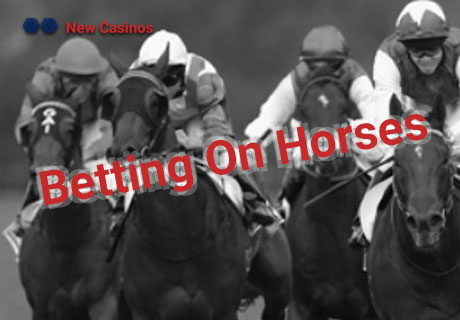 Like gambling in casinos, betting on racing tracks can be exciting and challenging provided you're on a winning streak. Sometimes, though, the act of placing a bet and understanding what you stand to lose or gain if your horse loses or wins, is somewhat complicated. Let's walk through the track to see if it becomes any simpler- maybe at the end of it; you'll be an expert in the basics.
Odds
Since online betting is legal in the UK, let's start off by placing a small bet- wait though- who's going to accept the bet- yes, a bookie. There are reputed companies with online bookies who do just this. You've heard the term a 'horse's odds' say 3/1- this just means if you bet £1 and your horse wins, you get £4 back (including the £1 that you bet). So if you bet £10 at the same odds, you get £10 x3= £30 plus your initial bet of £10 if your horse wins. So basically, odds would indicate how much money you get in return for your bet.
That's not all though- there are other kinds of bets that you would need to know about
Types of bets
Win
It is quite straightforward- In a win bet, you just place a single bet on the horse that you think is going to romp home a winner. If the horse you back finishes first you'll get paid or else- the less said, the better.
Each Way
As the name suggests, you make two bets- you back the horse to win and the second bet is for the place, and this varies with bookmakers (usually 2nd, 3rd and 4th). This makes sense when you want to back an outsider that's likely to make the places at least.
Tricast
If you can predict that the top three horses will win places in the very same order, you can go in for a tricast. Obviously, you'll win huge if your predictions turn out to be correct.
Double, treble, fourfold etc.
These bets are precisely what the words depict- in double you back two horse in two different races, and you win only if both the bets win for you. Treble, fourfold and so on means you back three, four and five horses in that many races. The Goliath calls for 247 separate bets placed on eight different horses in a single wager.
There are other bets that perhaps can be classified under multiple bets- Patent, Trixie, Yankee, Lucky 15, Lucky 31, Heinz, super Heinz and so on, where bets are placed on various horses.
Straight forecast
Two top horses that you pick must finish in the correct order for which the odds are set. That's why this is often known as Exacta- the exact order. The reverse forecast implies that the two horses that you pick must win but in any order.
Sometimes there are late withdrawals of horses for some reason- then the odds change and are subject to what is known as a rule four deduction. Depending on whether the horse was a definite favourite or not, the odds vary accordingly.